AI news
Kids Can Learn More by Integrating Artificial Intelligence into Museum Exhibits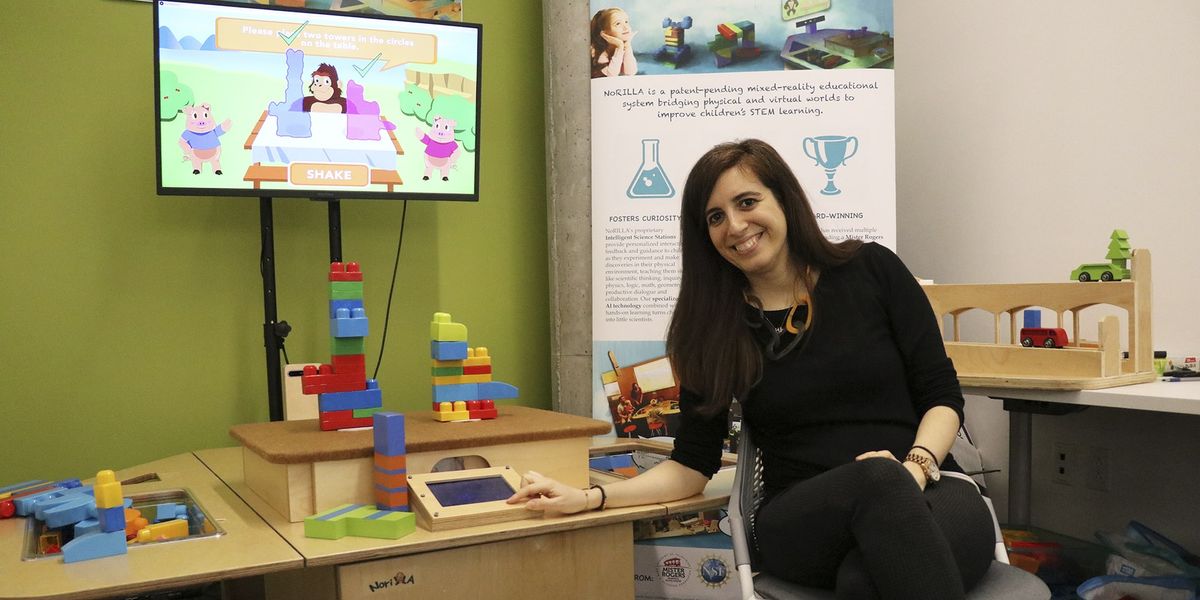 There is no doubt that hands-on exhibits are a staple of science and children's museums around the world and that kids love them. Through the exhibits, children are invited to explore scientific concepts in a fun and interactive manner.
But do they actually teach kids anything? Children need museum staff, parents, or caregivers to assist and facilitate their exploration and learning. However, this is not always possible.
According to researchers from Carnegie Mellon University's Human-Computer Interaction Institute (HCII), a more effective way to support learning and increase engagement is possible. An intelligent virtual assistant can interact with visitors through the use of artificial intelligence to create an entirely new genre of interactive, hands-on exhibits. Based on a comparison between the intelligent exhibit and a traditional exhibit, the researchers discovered that the intelligent exhibit increased learning and time spent at the exhibit.
As a result of the use of artificial intelligence and computer vision, the play became a learning experience, according to Nesra Yannier, an HCII faculty member and leader of the project. She called the results "purposeful play."
Earthquake tables
Earthquake tables have attracted a great deal of attention. Typical examples include children building towers and then watching them tumble on a shaking table. In addition, there are signs around the exhibit that encourage children to consider science while playing. However, it is unclear how well these work or how often they are even read.
As part of the project led by Yannier, an earthquake table with artificial intelligence featured a camera, touchscreen, large display, and an intelligent agent that replaced the signs, called NoRilla.
Participants interact with NoRilla, a virtual gorilla, as the gorilla walks them through various challenges and asks them questions about why the towers fell along the way.
Based on pre-and post-tests and surveys, the AI-enhanced intelligent science exhibit provided children with significantly greater learning opportunities and the same levels of enjoyment. Even though the children were building more in the traditional exhibit, their building ability did not improve, as most of their efforts were directed at tweaking rather than understanding the underlying concepts. Children were not only able to understand the [underlying] scientific concepts more effectively as a result of the AI-enhanced exhibit, but they also developed better building and engineering skills as well.
In addition, the museum experiment revealed that visitors spent approximately six minutes at the intelligent exhibit, four times the average spent at the traditional exhibit.
As a professor in HCII, Koedinger was particularly impressed by how the system engages children in real scientific experimentation and thinking. "Not only do the kids understand it, but they also have more fun than with typical exhibits even though more thinking is required.".
The exhibit was more interactive, directed, and instructional than other exhibits, according to the parents of children who experienced it. In addition, they commented that the program employs inquiry learning, which is at the core of the learning process for children, but it is also a play model, so it does not seem to be a formal educational program.
Yannier explained, "our exhibit automates the guidance and support that make hands-on physical experimentation a valuable learning experience." Museum staff may not always be available to assist the children, and parents may not have the appropriate knowledge. By using artificial intelligence and computer vision, we can make this experience available to a larger number of children from different backgrounds."
Research in Children's Museum of Pittsburgh
During the team's research, they visited the Children's Museum of Pittsburgh, where their intelligent exhibit was tested and improved based on feedback from visitors.
Journal of the Learning Sciences published the team's findings recently. As a result, Carnegie Science Center can maintain the intelligent science exhibit long term. The exhibit is also on display at the Children's Museum of Atlanta. It will soon be in the Children's Discovery Museum of San Jose in California and the Please Touch Museum in Philadelphia.
As part of this research study, the Children's Museum of Atlanta reported that it has enjoyed participating. Based upon the observations of the NoRilla in action, Karen Kelly, the Atlanta museum's director of exhibits and education, notes that "children and adults are spending a significant amount of time working on the challenges through a combination of hands-on activities and computer-based challenges. Through the power of play, we hope to ignite every child's imagination, sense of discovery, and love of learning."
The CMU team is using computer vision and artificial intelligence (AI) to develop other intelligent science exhibits that teach a variety of scientific topics. A ramp exhibit and a balance scale exhibit are planned for the future. He emphasized that the technology could not only enhance museum lessons but also help students learn at home or in the classroom.
Src: Carnegie Mellon University